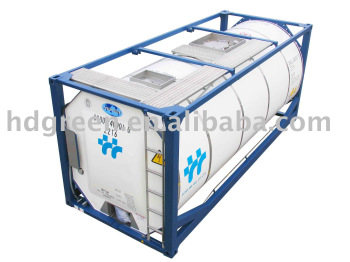 Specifications
Product Name: Epichlorohydrin
Cas:106-89-8
Assay(m/m):99.5%min,99.8%min
COLOR (Pt-Co):15 MAX
MOISTURE % (m/m):0.05

Product Name: Epichlorohydrin, 3-Chloro-1, 2 - epoxypropene, chloropropylene oxide ,ECH .

Molecular Formula: CH2OCHCH2Cl, C3H5OCl
Properties: It is a volatile, unstable colorless liquid with irritating odor similar to chloroform and ether. Molecular weight is 92.85, density, 1.1806g/cm3, boiling point, 116.11°C, freezing point, -57.2°C, refractive index (nd20), 1.4382, flash point (open cup), 40.6°C, and ignition point, 415°C. It is slightly soluble in water, miscible with many organic solvents, and able to generate azeotrope with a variety of organic liquids.
Quality Index: HG 2 - 1379-80
Main Applications:
Epichlorohydrin is an important organic industrial chemical and a chlorine-consuming product in fine chemicals, mainly for producing epoxy resin, synthetic glycerin, epichlorohydrin rubber, nitroglycerine explosives, glass fiber reinforced plastics, and electrical insulation products, which are widely used in the chemical industry, light industry, transportation, medicine, electronics and other fields. It also can be used as solvent for cellulose ester, resin, and cellulose ether, and the raw material of plasticizer, stabilizer, surfactant, and chloroprene rubber.
Toxicity and Protection: It is highly toxic, absorbed through the skin, and irritating to skin and mucous membranes. In higher concentrations, it has the function of narcotism. When poisoning occurs, there will be eye irritation, conjunctivitis, rhinitis, lacrimation, cough, fatigue, gastrointestinal disorders, nausea and other symptoms. Serious poisoning may lead to anesthesia or even lung, liver or kidney damages. Lethal concentration of human beings is 20ppm. Lethal dose of rat is 5090mg/kg. The maximum allowable concentration in air is 5ppm (18mg/m3). Production equipment needs to be closed, air, circulating, and the operator, wear protective equipment. In addition, due to intense auto polymerization, epichlorohydrin can not be heated in the fire in case of container burst. As for reaction as reagent, it is appropriate to be diluted with inert solvent and slowly added.
Packaging, Storage and Transport:
As ferric chloride or stannic chloride can promote auto polymerization, epichlorohydrin should be stored in dry, clean iron barrel, 200kg each, and kept in a cool, ventilated, and dry place, away from fire and heat. Store and transport in accordance with the provisions of flammable toxic substances.
EPICHLOROHYDRIN SPECIFICATION DATA SHEET
| | |
| --- | --- |
| | GUARANTEED SPEC |
| PURITY% (m/m)≥ | 99.8 |
| DENSITY g/cm3 | 1.180-1.183 |
| COLOR(pt-co)≤ | 10 |
| MOISTURE%(m/m)≤ | 0.05 |